Innovative emulsions and Lifecycle Consulting™ to help you
get more out of your asphalt assets, for less.
For 35 years, Western Emulsions has been focused

on expanding maintenance options, lowering the cost of owning your roads, and keeping your constituents happy. As your consultative partner and material supplier, we support you with expertise and service to optimize our sustainable treatments.

We're committed to helping our customers
identify the right solutions for their pavements. From road surveys to whole programs, we are ready to assist.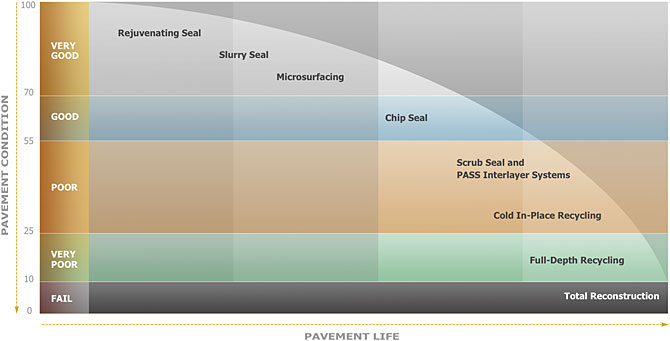 Expand your preservation toolbox.
Sustainable maintenance solutions at every pavement lifecycle stage.

Click to enlarge solutions chart
More cost-effective
Our PASS® emulsion formulations expand your options for extending roadway service life and preventing potholes, paired with treatments that can be used in concert with a traditional maintenance approach or combined into "least-cost alternative" strategies when funding is most scarce.

Eco-friendly and community-friendly
Our products and pavement preservation strategies keep valuable asphalt on the ground where it belongs, reducing emissions, minimizing construction inconvenience, and saving millions in reconstruction expense.

A full-service approach
Western Emulsions applies the collective experience of thousands of successful pavement preservation and recycling projects to every field application, from material QA/QC through to completion.

Find out how much you can save
Proactive pavement preservation could save
500% over a road's lifetime. See for yourself.


---
Sign up for our E-Newsletter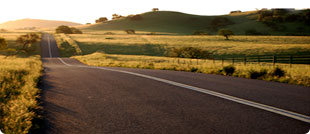 Tweets by @WesternEmulsion